Halloween is upon us and will officially arrive tomorrow. In celebration of my favorite holiday, I am sharing some pictures of my Halloween decorations and a few Halloween party decoration pictures.
Foyer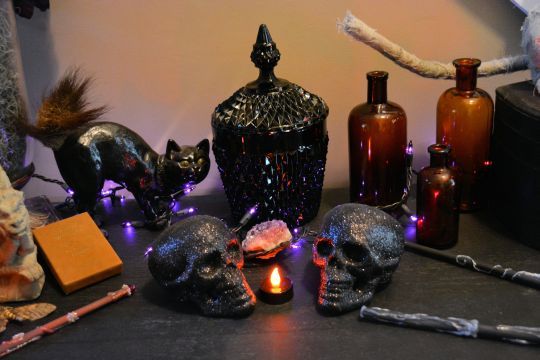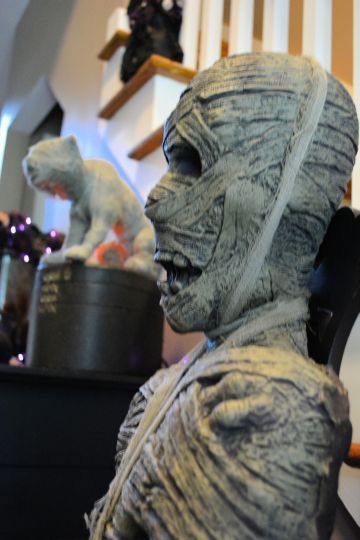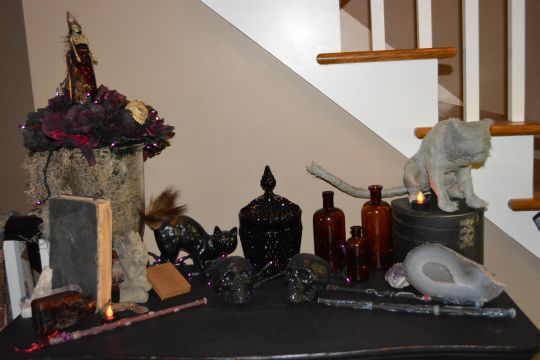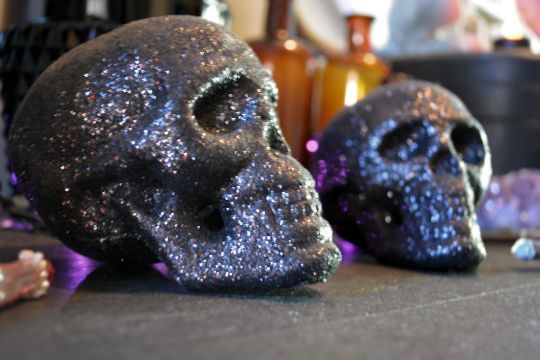 Formal Dining Room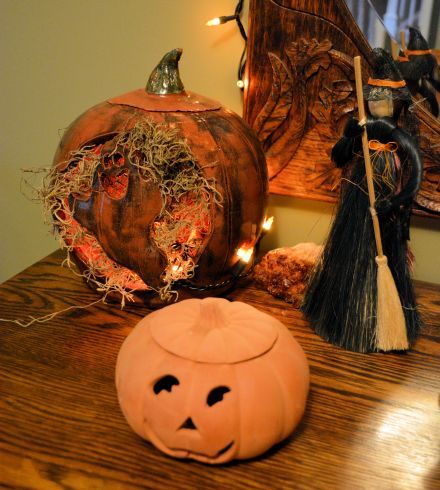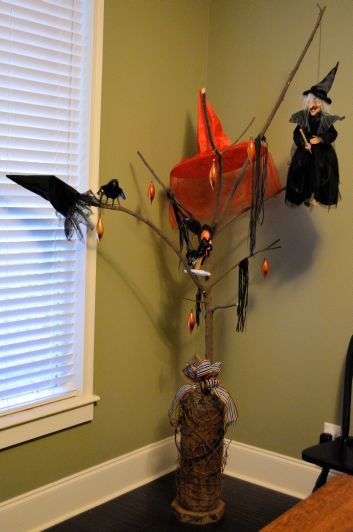 I cut black crepe paper and draped it over the witch tree. The great part about doing this is it moved whenever the air came on because the vent is located near the tree.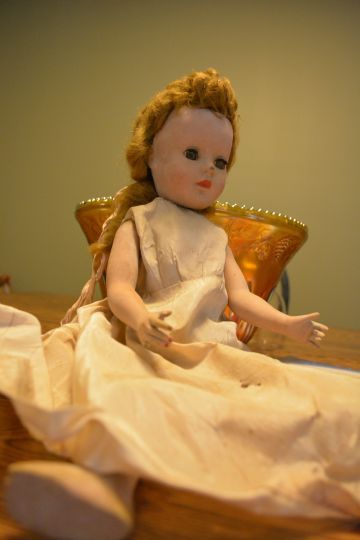 Old dolls are always a great Halloween decoration as many people are creeped out by them. ;)
Living Room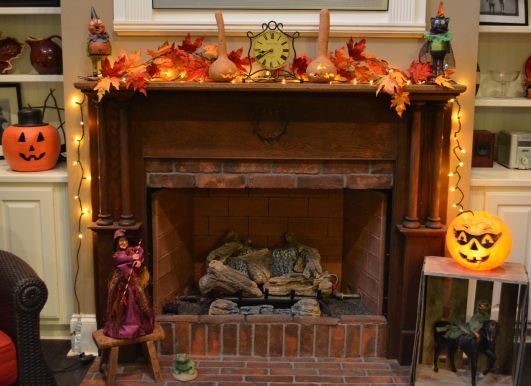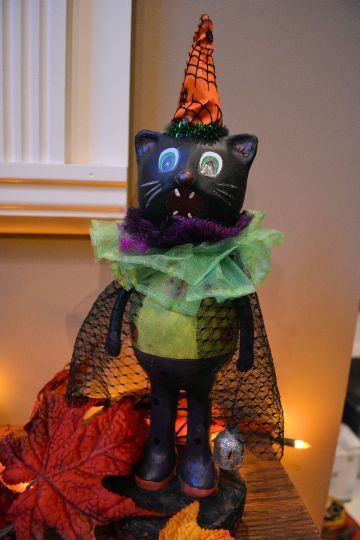 Dining Area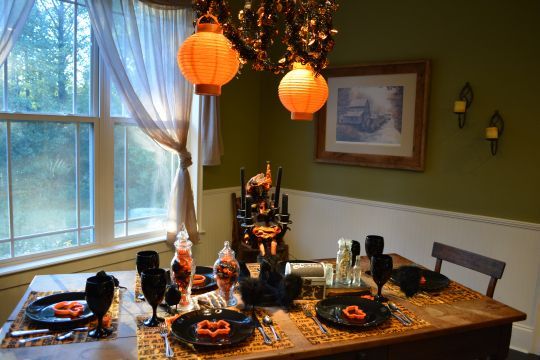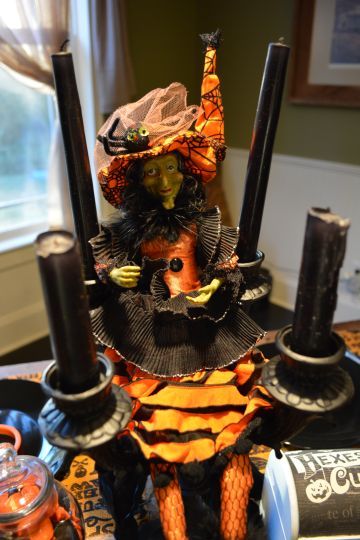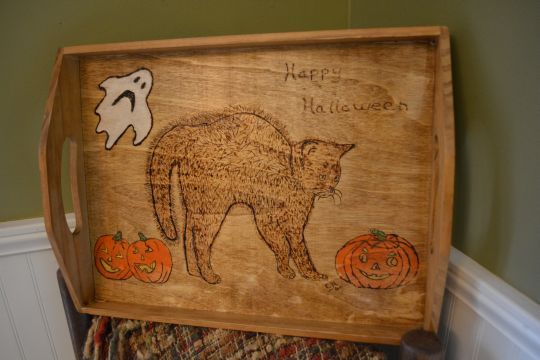 Party Decorations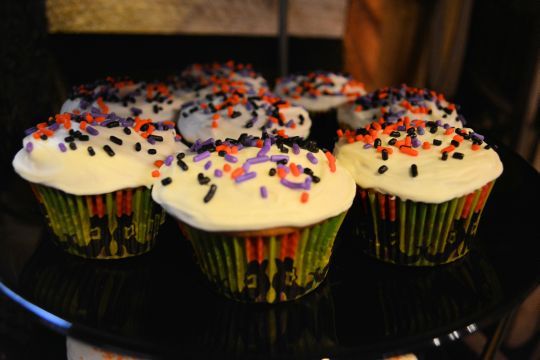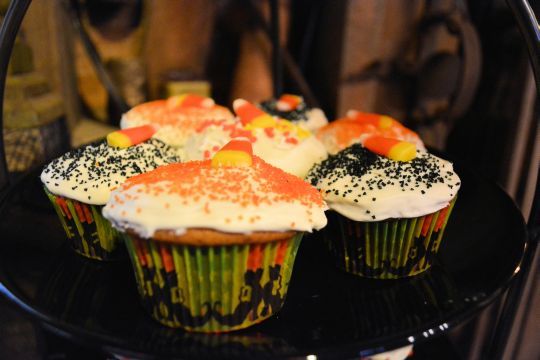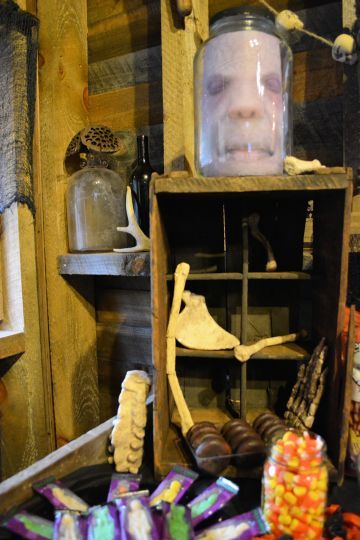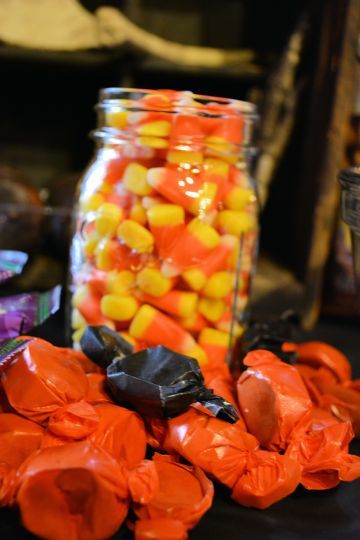 Canning jars filled with candy corn and Mary Jane candy scattered on the buffet table.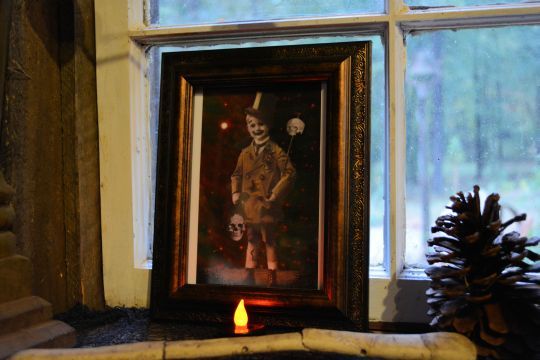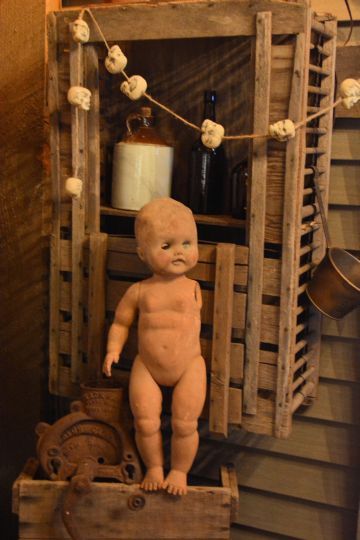 Another old doll to give the heebie-jeebies to those that are creeped out by them.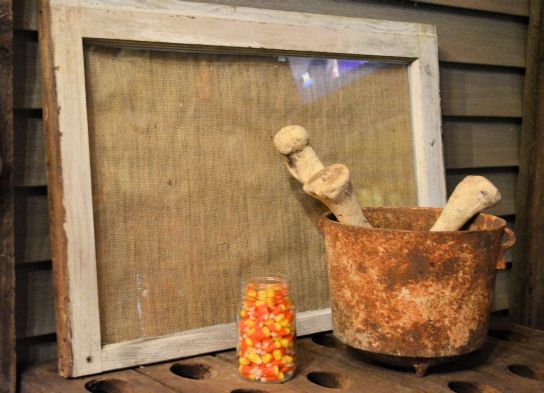 I had intentions of writing something on my glass window but ran out of time :(

HAPPY HALLOWEEN!