Tuesday, January 26, 2010
Saturday, January 16, 2010
Art Creations Friday: Challenge 57
Hope is the thing with feathers
That perches in the soul,
And sings the tune without the words,
and never stops at all.
- Emily Dickenson
Posted by

Poeticthnkr
at 9:07 PM
5 comments:
Links to this post


Thursday, January 14, 2010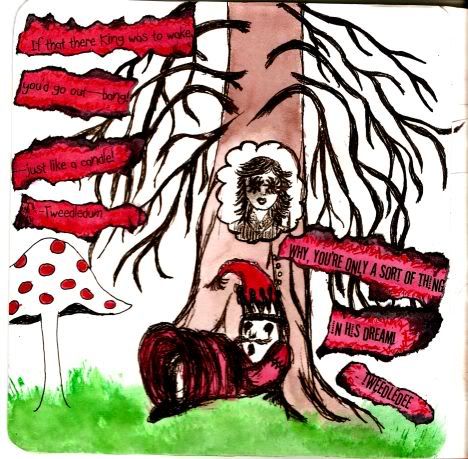 Pen & Watercolors
2010 Alice Challenge Book from paperarts group
The theme for the year is Alice in which eleven characters are chosen from both
books (Adventures in Wonderland and Through The Looking Glass). On the first of each month a character is announced and a page is to be created using that character.
Posted by

Poeticthnkr
at 12:22 PM
No comments:
Links to this post