I recently participated in an Altered Trading Block(ATB) swap that was arranged by Aileen of
Aileen's Musings.
The first block I created featured the writing of E.E. Cummings on it.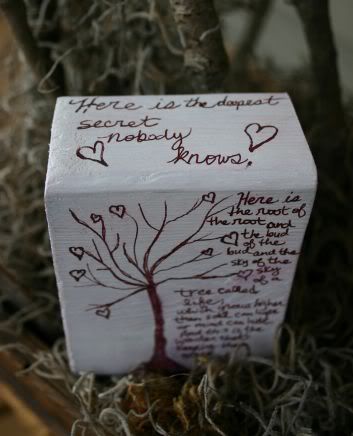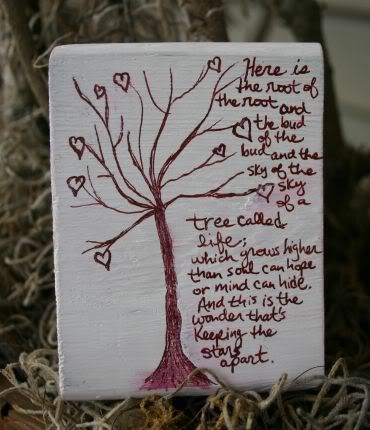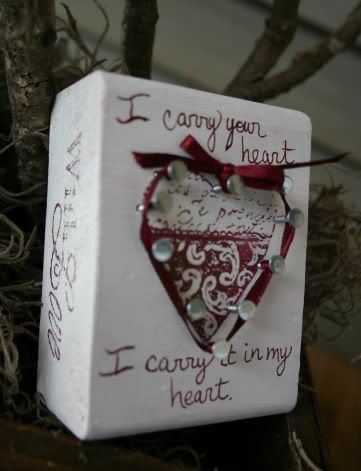 and here is the second...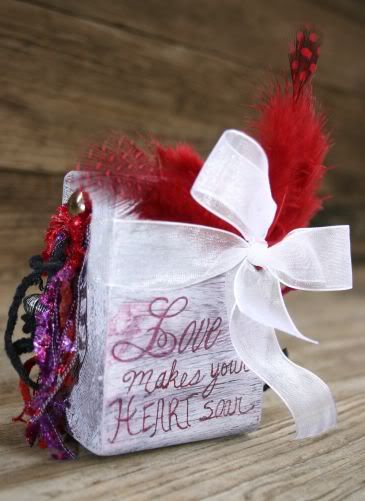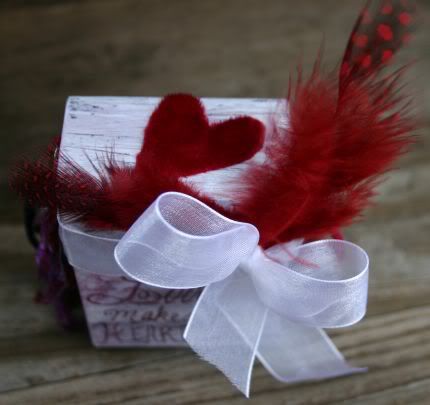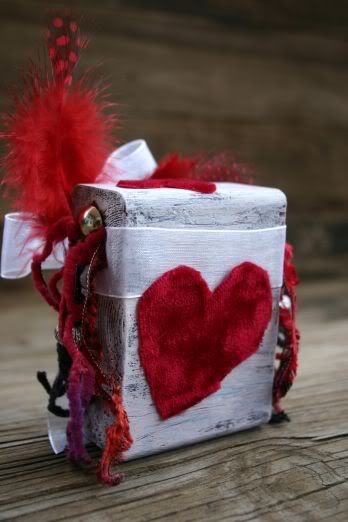 The following ATB's are the beautiful creations I received from my wonderfully talented ATB partner, LORI NORTHON. The amount of detail in her creations are amazing!!! These beauties are proudly on display in my home and on this blog! =D
Lori has created some wonderful art pieces and posted them on her Flickr photostream account. If you would like to view more of her beautiful creations,
please click here.